Diabetes in Pregnancy:
Each woman attending our service receives an information booklet that serves as a
useful guide to managing this condition during pregnancy.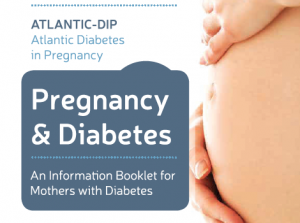 Prepregnancy Care
If you have diabetes, it is important to plan your pregnancy. This will ensure the best
possible outcome for yourself and baby. The Atlantic DIP group run prepregnancy
clinics at University Hospital Galway, Mayo University Hospital and Letterkenny
University Hospital. There is no waiting list to attend and you can self refer or
arrange through your general practitioner. Please 
contact us
 for further information.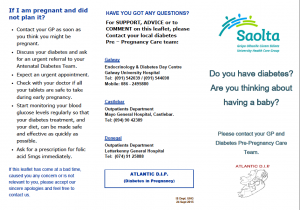 Contraception
If you have diabetes, it is important to plan your pregnancy. This leaflet provides information on contraceptive options for women with diabetes
please click here.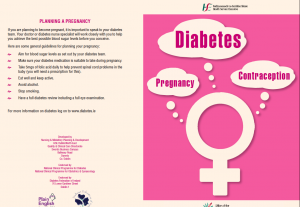 Educational Videos:
Most women with diabetes have a normal pregnancy resulting in a healthy baby. However, having diabetes does increase the chances of complications for both mother and baby. Planning and preparing for a pregnancy with your diabetes team can substantially reduce that risk. Professor Fidelma Dunne and her team explain the risks involved with diabetes in pregnancy and how to reduce these risks to ensure the best possible outcome for both mother and baby with type 1, type 2 and gestational diabetes.