Dr Eoin Noctor, MD, MRCPI, PGDip (Clin.Ed.) was a National University of Ireland Galway clinical research fellow on the ATLANTIC-DIP project from 2011-2012. He participated in the ATLANTIC-DIP 2- GDM screening and intervention in the community study, completing his MD thesis on the topic of abnormal glucose tolerance among women with previous gestational diabetes.
Eoin is currently a chief physician at Steno Diabetes Center since 2013, and leader of the international medical education team. He continues to collaborate on publications with the ATLANTIC-DIP team. His clinical areas of interest include diabetes in pregnancy and methods of provision of diabetes care, while his academic interests include; research into the long-term impact of gestational diabetes, and the training of health care professionals in diabetes management. He also holds a postgraduate diploma in clinical medical education from the National University of Ireland, Galway, where he is involved in the diabetes care distance learning programme for primary care health care professionals.
Eoin will return to his native Limerick in 2016 to take up a post as a consultant endocrinologist with the University Hospitals Limerick Group.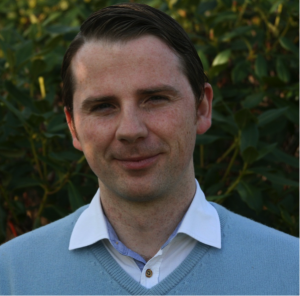 Dr Lisa Owens is a specialist registrar in Endocrinology and Diabetes. She has been carrying research with the Atlantic DIP since 2008 and has published papers in the areas of obesity in pregnancy, gestational diabetes and pre-gestational diabetes. She is currently completing a PhD in Polycystic Ovarian Syndrome at Imperial College London.
Liam Glynn is a rural GP who works in a single-handed practice in Ballyvaughan in Co Clare. He recently led a delegation to Dail Eireann to highlight the GP manpower crisis facing communities in rural Ireland. He is Senior Lecturer in General Practice in National University of Ireland, Galway and Adjunct Senior Clinical Lecturer, Graduate Medical School, University of Limerick. He was awarded his M.Sc. degree in 2003 and his M.D. in 2007, both from National University of Ireland, Galway. He was appointed a HRB Cochrane fellow in 2007 and is lead author of Cochrane systematic reviews in hypertension as well as adherence to cardiovascular medication for BMJ Clinical Evidence. As a PI of EU funded projects in connected health and he has built up and continues to lead multi-disciplinary research teams involving general practitioners, nurses, psychologists and engineers. His primary research interests are in preventive medicine with a focus on physical activity and diabetes and on bringing technological solutions to healthcare. He is founding board member WestREN and of the Irish Primary care Research Network (www.ipcrn.ie), a network of over 500 GP practices in Republic of Ireland.
Dr Glynn is a Fellow of the Royal College of General Practitioners and the Royal College of Surgeons of Ireland. He has over 100 publications including 70 peer-reviewed, 3 book chapters with over 40 conference papers presented. He is a referee for several international medical and medical education journals and a member of the Editorial Boards of Forum, the Journal of the Irish College of General Practitioners and the Journal of Comorbidity.
Email: liam.glynn@nuigalway.ie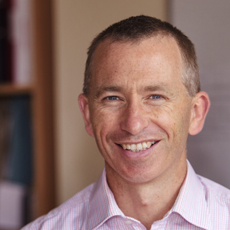 In 2012 Catherine O'Connor graduated with an Honours Bachelor of Medicine from National University of Ireland, Galway, and alongside studying for her finals she published her research: 'Trimester-specific Reference Intervals for HbA1c' in Pregnancy'. The study was published in the international journal of Clinical Chemistry and Laboratory Medicine. Her study was the culmination of research carried out at University College Hospital, Galway; Mayo General Hospital and a number of general practices in County Galway. She received a Health Research Board Scholarship for her work and presented the research in Ireland, the UK, the Netherlands and in Austria during her final year of medical studies. A year later a follow-up study was published: 'Trimester Specific Reference Intervals for IFCC Standardised Haemoglobin A1c: New Criterion to Diagnose Gestatonal Diabetes Mellitus?'
Catherine was also involved in various other projects in Atlantic D.I.P. including: 'Atlantic D.I.P. Psychological Stress associated with Diabetes during Pregnancy' and 'An audit of diagnosis recording for maternal delivery episodes of care for pregnant women with pre-gestational diabetes at a tertiary centre'.
She completed her internship in HSE West and was also involved in research in the areas of rheumatology and radiology. She spent some time on the Western General Practice Training Scheme and completed training in a number of fields, including general practice.
Catherine now works in medical affairs, as an advisor, in the pharmaceutical industry.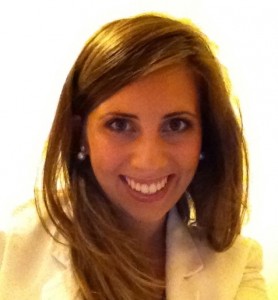 Dr Marie Tierney worked as a postdoctoral researcher on a HRB funded project entitled "Atlantic DIP 2: Gestational Diabetes Mellitus (GDM): Screening, Follow up and Intervention in the community" from 2013 to 2015. During this time, she worked on qualitative and quantitative studies which have been presented nationally and internationally and have been published in peer-reviewed journals.
Dr Tierney is currently working as a postdoctoral researcher in the Discipline of General Practice in NUI Galway on a HRB funded project entitled "Symptomatic or Antibiotic Treatment of urinary tract Infections".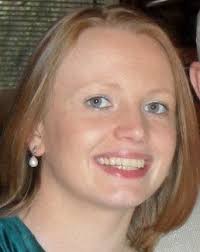 Dr Catherine Crowe is currently a specialist trainee on the Western region General Practice training scheme. During her time as an undergraduate medical student at NUIG and following her graduation with honours in 2012, Catherine has been very much involved in both undergraduate and postgraduate research. In 2010, she was awarded the J .P. Murray Undergraduate Research Gold Medal; in 2011, she was recipient of the Irish Endocrine Society Student Scholarship Grant; in 2013, she was awarded a Masters from NUIG for work in the field of bariatric medicine and structured lifestyle modification programmes. She has presented research at national and international conferences, and has several publications in peer-reviewed journals. Catherine's ambition is to practice community medicine while simultaneously enhancing the discipline of general practice through research and activity for the benefit of patients at community level.
In 2011 Catherine was awarded a Health Research Board Student Grant for her research work as part of the Atlantic DIP collaboration. Her research 'The prevalence of metabolic syndrome and insulin resistance post gestational diabetes in the West of Ireland' has been presented internationally.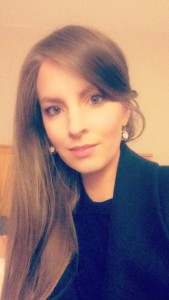 Dr. Michael O'Reilly (MRCPI PhD) worked on the Atlantic DIP project from 2009-11 whilst working as a specialist registrar in endocrinology at UCHG. His primary research focused on the role of lactation on postpartum metabolic parameters after GDM. He also co-authored further publications on cost analysis, impact of obesity in pregnancy, and pregnancy outcomes related to IADPSG diagnostic criteria.
Michael moved to the University of Birmingham in 2011 to study the mechanistic links between insulin resistance and androgen excess in polycystic ovary syndrome (PCOS). He obtained a three-year Wellcome Trust Clinical Research Training Fellowship in 2012, graduating with a PhD from the University of Birmingham in 2015. He completed his clinical training in endocrinology in 2014. In August 2015 he took up a new role as Clinician Scientist in the Institute of Metabolism and Systems Research (IMSR) at the University of Birmingham, and Honorary Consultant Endocrinologist at University Hospital Birmingham (UHB) and Birmingham Women's Hospital. His primary areas of clinical and academic interest are reproductive, adrenal and pituitary endocrine disorders.